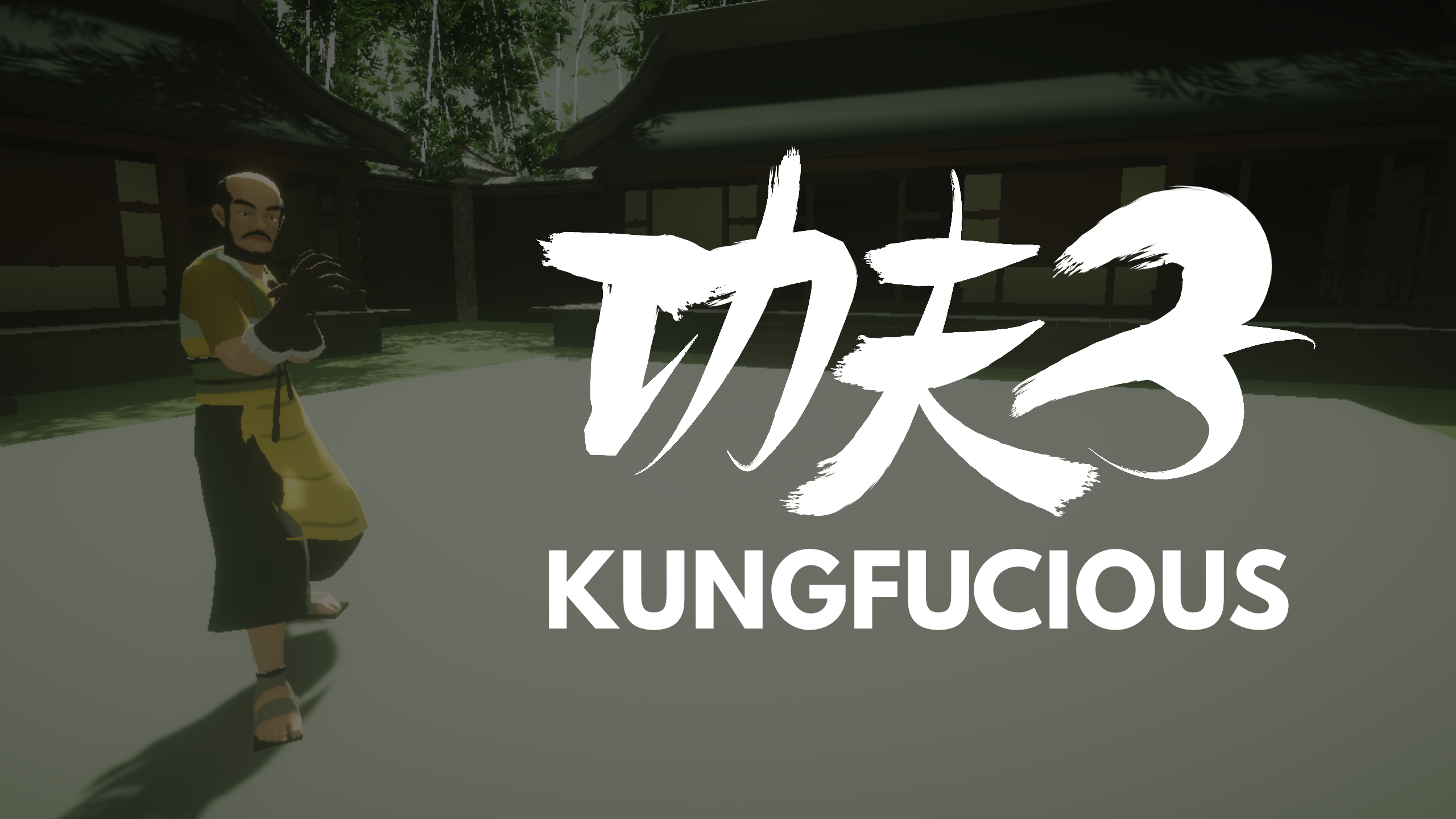 Kungfucious - VR Wuxia Kung Fu Simulator
Kungfucious is a VR Kungfu Simulator/Sandbox where Violence is Virtue. Master the use of Meridian Points and Chi Skills to become the one true Kung Fu Master!

Wishlist it on Steam!
https://store.steampowered.com/app/880910/Kungfucious__VR_Wuxia_Kung_Fu_Simulato...

This is a super early demo and is FREE to download.
The demo is tested to work on Oculus Rift, Vive Headsets and Windows MR Headsets (Thanks @TA10S4 for testing this!) !
The price of the final release is to be confirmed.
Donations are appreciated but do not contribute to your purchase of the game.
We are not responsible for broken screens or property.
FEATURES
MERIDIAN POINTS - Immobilize enemies and reveal their weaknesses.
FOCUS TIME - Dodge or Parry attacks to activate slow-mo.
CHI SKILLS - Harness the power of Chi into devastating attacks.
YOU KNOW KUNG FU - Sorta.
SOCIAL
SPONSOR
Kungfucious is developed by Gattai Games with sponsorship from Nexon Computer Museum

Download
Click download now to get access to the following files:
Kungfucious 20190106.zip
279 MB